One legendary city known for food, jazz, festivals, and more. One chapter of Alpha Chi Omegas to chow down on all there is to offer. 
Z. Psi takes wants to share with you what it means to Pig-A Chi-
Out properly in the colorful city of flavors that we know and love. 
BRUNCH 
Satsuma - the watering hole of brunch spots for Alpha Chi's and sorority women alike. Don't let the small space fool you for its popularity, this corner cafe will be packed on a Sunday morning before you can say Panhellenic Primary Recruitment. 
Willa Jean - critically acclaimed for its Instagram Fame, their cookies will ensure you come back for more while the brunch will keep you there all afternoon.  
Humble Bagel - A quick walk down the street, so long as you go before 1pm on a Sunday, and you will have bagels galore in your possession. A LOYNO classic, seeing as some workers bring bags of bagels to the front desk of the dorms on rare occasions. Humble is modest in their craft of quality bagels and creative spreads. You just may see some Panhel sisters behind the counter! 
Toast - Powdered Pancake Aebleskivers with a side of Nutella. Avocado toast with prosciutto. Savory crepes. This place is a carb fantasy and I for one am here for it. 
LUNCH 
Iacovone - A Freret fan favorite! They serve bowls packed with flavor and textures, Po Boys of all varieties, White chocolate Rice Krispy Treats, and to go food for your taking. If you want a place that will make your mouth water, this is it. The couple who owns the place works right in the shop and makes an effort to get to know each customer #LOVETHEM
St. James Cheese Company - Calling all cheese lovers! Calling all cheese heads! This. Is. The. Best. Cheese. Spot. In. NOLA. Whether you're in the mood for an artisan cheese board or a grilled cheese crafted by Goddesses behind the counter, this is an A Chi O favorite that cannot be beat.  
Frostytop - Greasy burgers, frosted vanilla Rootbeer, and an aesthetic that will have you living for Diners. A perfect afternoon with your sisters is just down the street from Loyola. 
Domilises - The only REAL Po Boys in New Orleans. This family owned local grown spot is perfect for anyone seeking an authentic Po Boy with all the fixins' and none of the gimics. Don't let chains like Bubba Gump fool you into thinking their french bread sandwiches are up to par, THIS is the real deal.   
Milk Bar - Homemade bread baked fresh every day. Creative sandwich combos that will never leave you with a bland bite. And lucky for Tulane, you can use your meal swipes to get one of these bad boys. The shakes are to die for, especially anything chocolate, so why aren't you there already?
DINNER
Theos - P I Z Z A. Crispy thin crust that will make you say "This is basically healthy." My Big and I go here 24/7 when we need some time to catch up over a slice or two (or four). If you're looking for a cheaper and closer pizza option, try the Boot Pizza (a Loyola and Tulane staple)
Dat Dog - New Orleans in a nutshell. The pop art decor, the choices upon choices of toppings, and not to mention gourmet hot dogs, have us walking down Freret AND Magazine to get a taste. They even have vegetarian dogs so there really is something for everyone.
 Ba Chi Canteen - THE birthday spot for Alpha Chi's. With $3 steamed bun tacos, including my personal favorite of the Coconut Curry Fried Chicken, Pho options and more, how could you go wrong? Ba Chi is also the perfect place to bring friends who come visit (and BONUS its across from Satsuma)!  
Superior Seafood - Oyster happy hours, brunch, lunch, dinner, appz; superior is, well, superior to any dinner spot when you're wanting to dine in style and in taste. Not to be confused with Superior Grill which serves Mexican eatery. The atmosphere is a true classic to New Orleans art with live music on special days.   
Rum House - 3 words: Jerk Chicken Tacos. Get your Caribbean fix on Magazine for divine flavors, loud conversations, and picnic benches that hold your whole girl gang. 
SWEETS  
Creole Creamery - Better bring your cash because this dollars only ice cream parlor is a dream worth making the journey. During the evenings, the line will be out the door and past their neon sign. #TreatYoSelf to the divine flavors of Chef's Perfect Chocolate, Red Velvet Cake, Smoky Salty Chocolate Almond, and all your regular favorites. 
 Dat Ice Roll - Like Creole Creamery but with a New Orleans twist. Watch as they make your ice cream before your eyes and roll it up with precision I could never dream of. This pick is usually at street festivals and around town, if you time it right.
Drip - If you consider yourself an Affogato expert, this place needs to be at the top of your list! Gelato + Espresso = H*E*A*V*E*N* I had my big little date with my now Little at Drip and I'm convinced it was the desserts that brought us together (;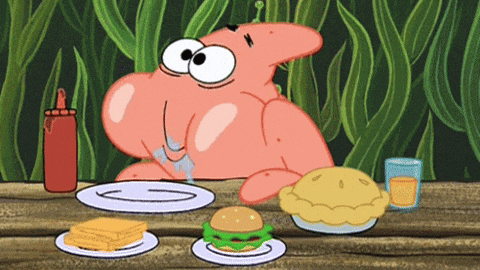 That concludes are tour of tastes for New Orleans newbies. Enjoy and eat out often
Please reload